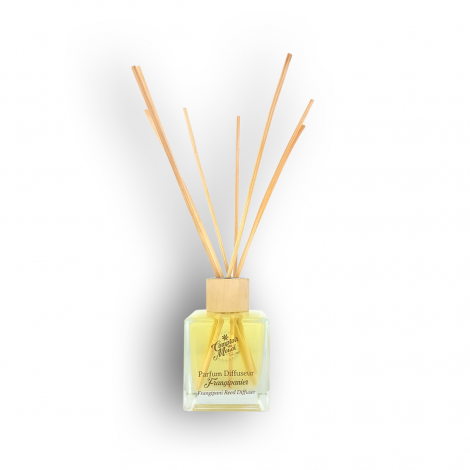  
Frangipani Fragrance Diffuser (125/200mL)
Perfume your room and discover the Made in FENUA atmosphere...
Discover our scent diffuser Frangipani scent Made in Tahiti from the brand Comptoir des Monoï.
Available in several sizes (125 ml & 200 ml), these diffusers combine decoration and disperse a delicate scent throughout the day.
The scent of frangipani will transport you on an olfactory journey to the Polynesian islands...
Also available in Tiaré scent
Data sheet
Capacity

125 ML & 200 ML

Packaging

Glass bottle

Precautions for use

Tenir à l'écart de la chaleur/des flammes nues. Ne pas fumer. Tenir hors de portée des enfants. Laver soigneusement les mains après manipulation. Eviter le rejet dans l'environnement.

Durée d'utilisation

4 à 6 semaines. La durée plus ou moins longue dépendra de l'aération de vos pièces.