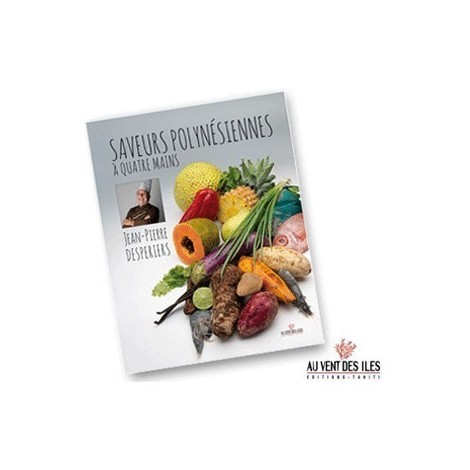  
Cookbook - Polynesian Flavour for Four-handed
This cookbook composed "for four hands" to open the appetite of the essential things: the simplicity, the taste and the know-how for a long time proven.
Jean-Pierre Desperiers reveals here his art of the good food, the preparation of the dishes the most varied in the training of plates without omitting the agreement of a wine duly selected. And the magic operates ... letting show itself the cooked food, to make salivate us. In devotee promoter of the local products, who this time became allied the talents and the papillae of Taina, his daughter, he gives free rein to his creativity which invites in the journey between a French bouquet and flavors islanders of the Polynesia.
Simplicity, importance of the taste and the real sharing...
This "simplicity" of the dressage and the photographic assembly giving a "almost natural",and "almost realistic" impression,not almost retouched and/or modified on computer is rather puzzling and surprising in a time when the culinary works are too often 'sublimates' bringing to an undeniable disappointment during the realization of a recipe because the young cooks never succeed in obtaining the same resultas on photos... Here, we are far from the trend of the " culinary modelling ", but closer to food and giving to people a return in the fundamental of the cooking: simplicity, importance of the taste and the real sharing without any fuss but with all the technicality of the troubadour of the French food in Polynesia since almost fifty years.