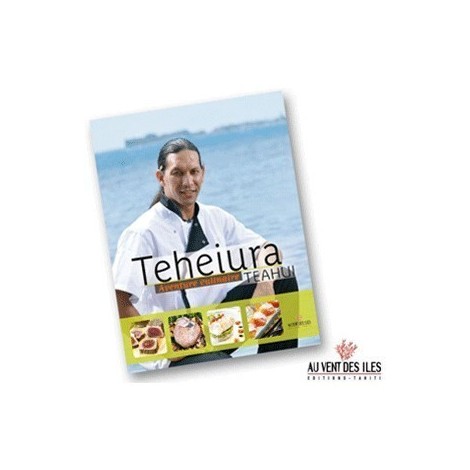  
Polynesian Recipe Book by the chief Teheiura Teahui
Live a "culinary adventure" with Chef Teheiura.
Exoticism, generosity and simplicity.
Discover:
- 40 Polynesian-inspired recipes;
- Little extras and favorites from Teheiura;
- A reo mä'ohi glossary, Tahitian language for non -initiated...
Teheiura offers you a trip between Polynesia and France.
Its cuisine, anchored in Tahitian and mixed tradition, is accessible to all and will appeal to experts and beginners alike.
A dive into tropical flavors for your next meals to share and enjoy with family or friends.
A few words about Teheiura Teahui
Born in Polynesia, Teheiura Teahui has always been passionate about cooking.
Already when he was very young, he cooked delicious dishes with products that he himself harvested in the wild.

Iconic adventurer from a French television show, Teheiura remains above all a cook.
Diploma in cooking, he runs workshops at home (www.chef-teheiura.com) in the south from France, before being able to open his own restaurant.

His culinary creations are the result of an original and successful marriage between French and Polynesian gastronomy.