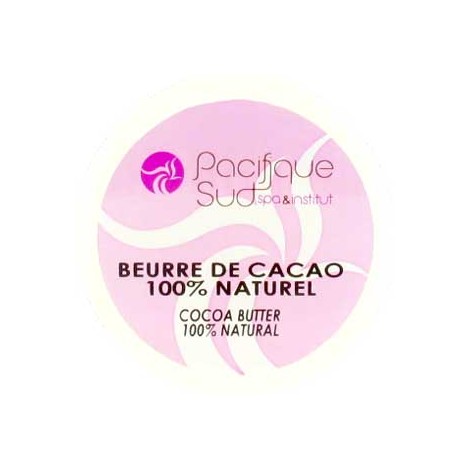  
100% natural cocoa butter
With 53% fat, Cocoa Butter has many moisturizing properties.
It helps to create a protective film and restores elasticity and tone to the skin.
In addition to its moisturizing action, Cocoa is firming, its fats restructure the epidermis and its antioxidant action makes it an perfect anti-aging product.
Ideal hair care, it will bring shine, softness and protection (sheathing of the hair fiber) of curly, dry, or damaged hair.
The assets :
-100% Natural
- Without Conservative agent
- Moisturizer
Data sheet
Ingredients

theobroma caco seed butter.

Capacity

125 ml

Packaging

Plastique Tub

Use

Apply generously on the whole body by penetrating by light circular massages. It is used daily, all the year, at the exit of the bath or the shower, and after exposure to the sun.

Precautions for use

It is advisable not to use this product before sun exposure. Avoid contact with eyes. Do not swallow. External use.