Exotic passion fruit & coconut pie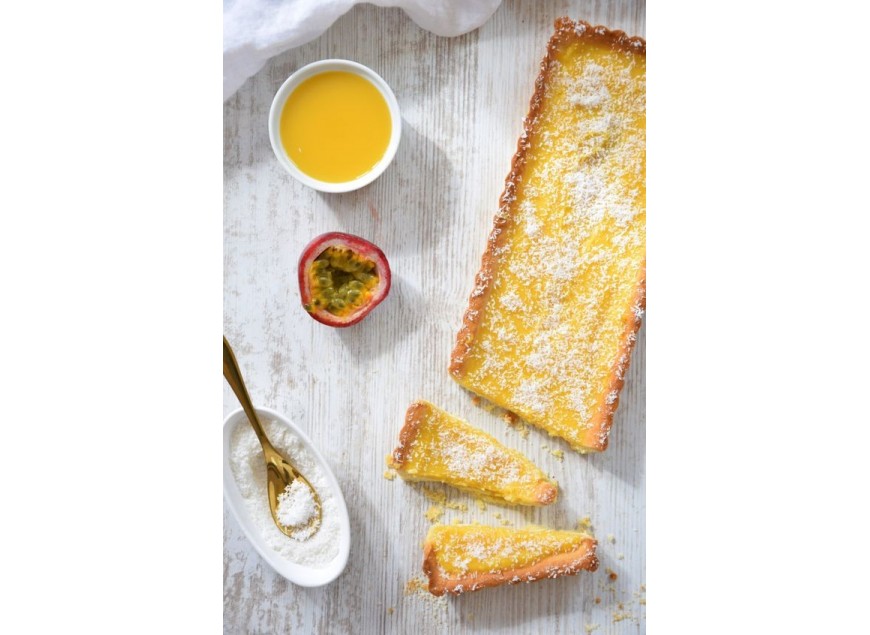 Today we propose you a recipe found on the blog : mamanpatisse.com/



An exotic and greedy recipe for all pastry lovers.


For the pie dough :



1. Mix the sugar and the butter ointment (softened butter).
2. Add the egg and then the flour.
3. Form a ball, cover with cling film and refrigerate for 45 minutes.
4. Preheat the oven to 180°C (th-6).
5. 5. Flour the worktop and roll out the dough.
6. Darken the previously buttered mould and place a sheet of baking paper in the bottom with ceramic beads. (for blank baking)
7. Bake for 30 minutes. When the dough starts to brown, remove the baking paper and continue baking for 10-15 minutes.


Crème passion :


    5.5 cl of passion fruit juice (4 fruits)

1. Cut the fruit in half and collect the juice using a strainer.
2. Beat the sugar and eggs. Stir in the juice.
3. Melt the butter over a low heat and add the previous preparation.
4. Stir until the mixture thickens.
5. Allow to cool and then pour over the pie dough.
6. Sprinkle with grated coconut.