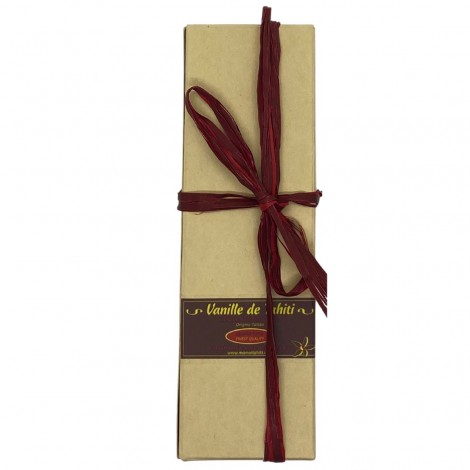  
Tahitian Vanilla Pod
Tahitian Black Gold at your fingertips !
Discover our selection Grands Crus de Vanilla de Tahiti!
The most coveted variety in the world ..
The Vanilla Tahitensis its scientific name, is a very nice vanilla, and very fleshy.
The pod, of brown color is very thick, very fat, which gives it a much more fruity and perfumed taste than its cousin Bourbon.
Tahitian Vanilla has a very original taste as spicy, sweet with hints of gingerbread and candy.Prepared under the sun of Vanilla Island: TAHA'A.
Its scent perfumes the valleys of the island early in the morning.
Tahitian vanilla, the Black Gold of Paradise ...
We offer a selection of raw, cultivated and dried dishes on Vanilla Island: Taha'a Island.
After the Pearl, Vanilla remains one of the most profitable agricultural crops for the Polynesian economy.
Its intense and original scent perfumes the valleys early in the morning.
Tahitian Vanilla is coveted by the biggest names in the culinary industry and cosmetics.
With more than 20 years of experience, MATIMO Gustave is one of the most important Vanilla producer in French Polynesia.
1/3 of local vanilla production is managed and processed by him. He grew up in his grandparents' vanilla farm, and does not hesitate to share his know-how with the youth.
The passion for his work is transcribed in the quality of our vanilla pods.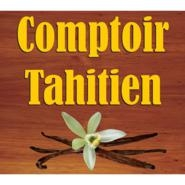 Data sheet
Capacity

2 Gousses

Packaging

Glass packaging: 2, 5 and 10 pods. Plastic packaging: 500g and 1kg.