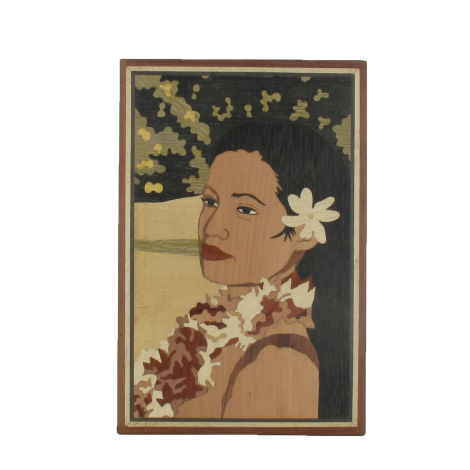  
The Vahiné box
The Vahine Box for well-kept secrets !
Discover the unique know-how of Polynesia. The art of traditional marquetry, in the pure Polynesian tradition !
It is made and manufactured with tropical wood species and rosewood.
A perfect object of storage (jewelery, letters, souvenirs ...), decoration, and gift, to bring a touch Polynesian in your daily life and life style !
The art of Polynesian marquetry at your reach
True object of craftsmanship, this piece is the main in the pure tradition of marquetry.
Made from rosewood and tropical wood species. Local rosewood is a precious wood. One of the pillars of Tahitian culture is craftsmanship.
Sculpture and construction are an integral part of the traditional crafts of Polynesia.
This art is a specialty of the Marquesas Islands, which unfolds beautiful objects: spears, puzzles, Umete (typical dishes), tikis (idols).
It has a know-how, which could disappear to modernity.

Opt for an original gift idea, or for a touch of Polynesia in your home !
Data sheet
Dimension

21 x 13.7 x 3.5 cm

Color

Wood

Ingredients

Tropical Wood and Rosewood Wood

Use

This box will contain jewels, personal letters, souvenirs, ..... to become the stuff all small personal items. Original idea to make a gift.