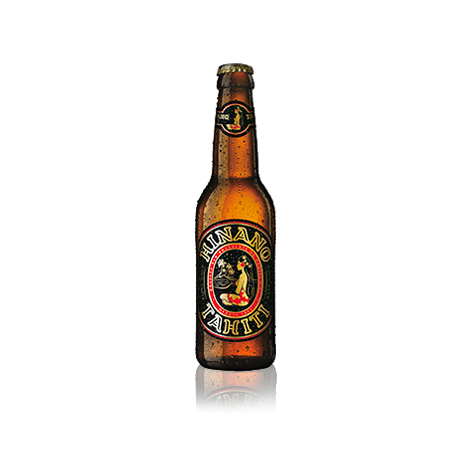  
Gold Hinano Beer - 6° (33cL)
Hinano Gold, "The pleasure of a rich and subtle taste"
This beer was launched on the occasion of 100 years of Brasserie de Tahiti.
It is brewed with several malts, some of which are roasted and which give it its golden robe, hence its name.
The selection of several hops and the best yeasts give it a light and aromatic bitterness, as well as a fruity bouquet, which is developed thanks to fermentation in vats horizontal.
The maturing period will finish giving it its shine and clarity.
Hinano Gold is a special beer with 6% alcohol/volume, distributed in a 33cL bottle.
Manufactured and directly imported from Tahiti.
"Alcohol abuse is dangerous for your health, consume in moderation. Alcohol should not be consumed by pregnant women.
The sale of alcohol is prohibited to minors: you certify that you are of legal age and legal capacity to purchase on this website. »