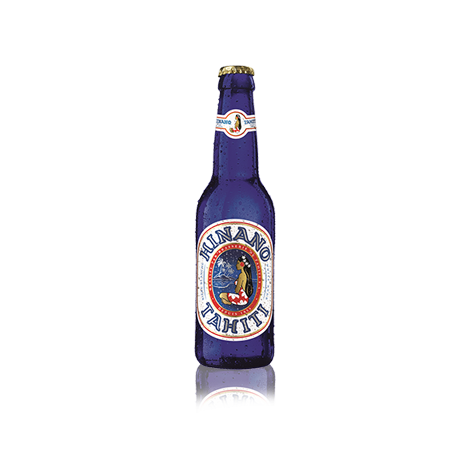  
White Hinano Beer - 4,5° (33cL)
Hinano White, an intensely refreshing beer!
The brand's latest creation, Hinano white is a beer with low bitterness.
This beer is intensely refreshing with a naturally cloudy color (unfiltered), characteristic of this type of beer, and notes of citrus and coriander, topped with a creamy mousse.
It will delight beer lovers and leave a pleasant sensation of freshness.
Hinano white is a beer drawn at 4.5% alcohol/volume, distributed in a 33cL bottle.
Manufactured and directly imported from Tahiti.
"Alcohol abuse is dangerous for your health, consume in moderation. Alcohol should not be consumed by pregnant women.
The sale of alcohol is prohibited to minors: you certify that you are of legal age and legal capacity to purchase on this website. »