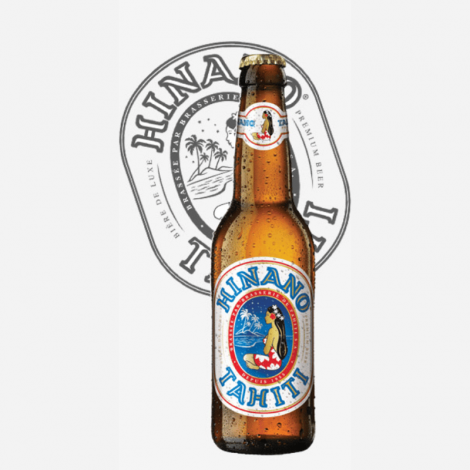  
Hinano Beer - 5° (33cL)
Hinano, "Tahitian beer"
Hinano, in the hearts of Polynesians since 1955!
Hinano beer is a (luxury) lager beer, bottom-fermented and golden in color, drawn at 5% alcohol/volume, and bitter pronounced,in 33cL bottle format.
It is made in Tahiti, in the Punaruu Valley on the most modern production site in the South Pacific, which allows it to guarantee quality copy.
It has been rewarded with international awards during the world selection of beer: gold medal in Luxembourg in 1990 and gold medal in Brussels in 1993.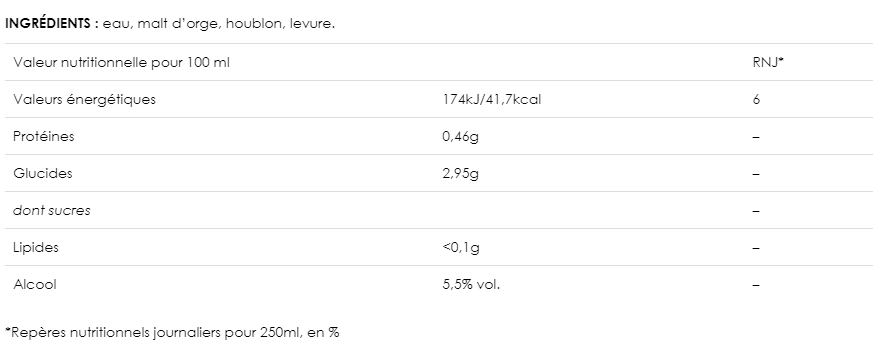 La Vahiné has evolved to become a symbol of Tahiti and an integral part of Polynesian heritage. Always looking for new challenges, Hinano beer has set out to conquer foreign markets and attract new consumers who take pleasure in savoring a quality beer from Tahiti.
"Alcohol abuse is dangerous for your health, consume in moderation. Alcohol should not be consumed by pregnant women.
The sale of alcohol is prohibited to minors: you certify that you are of legal age and legal capacity to purchase on this website. »