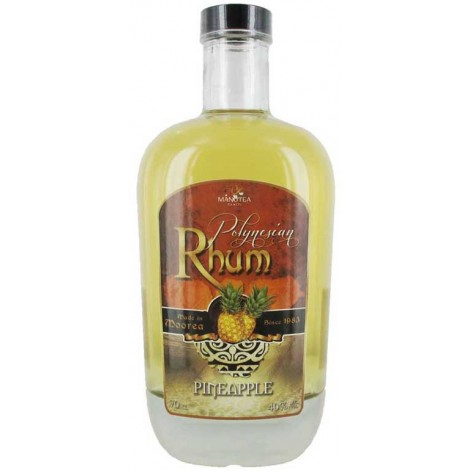  
Manutea Pineapple Rum 40°
Manutea Pineapple Rum, a drink "Made in Moorea"
Pineapple Rum, like Vanilla Rum and like Tiare Rum comes from a fermentation of molasses (2nd juice of sugar cane at low temperature), a double distillation and maceration in oak barrels, which gives it originality and power in mouth.
Tahitian Vanilla offers this range of rum unique and 100% Polynesian flavors.
Data sheet
Ingredients

Brandy of molasses, distilled water, fruit (maceration of pineapple)

Capacity

70 cl

Packaging

Glass bottle

Use

Ideally tasted "on the rocks" or with a touch of cane syrup, Manutea rums will reveal all their subtle aromas of pineapple, vanilla or Tiare flower.

Réglementation

Alcohol abuse is dangerous for health, it impairs the behavior and prohibits the driving of a vehicle. To consume with moderation.