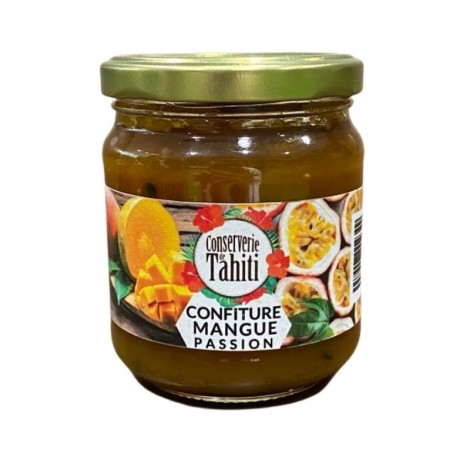  
Mango Passion Fruit Jam
Start your day with gourmet notes!
Fall in love with the authenticity of Mango Passion flavors from Tahiti, through this creamy and tasty jam.
A sparkling appetizer of generosity and sunshine to the taste of Polynesia!
The Tasty Mango Jam Conserverie de Tahiti, at your fingertips!
Fall for this Mango Jam Conserverie de Tahiti, creamy and terribly addictive! Conserverie de Tahiti jams offer many flavors that will sweeten your breakfasts, for a gourmet break, or to create sweet dishes- savory with sweet tropical flavors.
Ingredients
Mango (66%), Sugar, Passion fruit (11%) lemon and vanilla For your health, practice regular physical activity