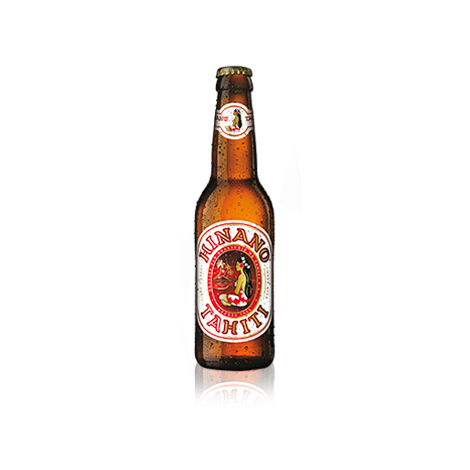  
Amber Hinano Beer - 5,5° (33cL)
Hinano Amber,
"A beer with character!"
A variation of the Hinano range, Hinano Ambrée is a unique beer combining quality, freshness and innovation.
Thanks to its specific manufacturing process, Hinano Amber with its refined and full-bodied taste also offers a color that consists of a gradient yellow and red ochre.
The aromatic hops used reinforce the complexity of its taste and leave you with a pleasant sensation of freshness in the mouth.
The maturation phase of the beer is longer, hence its finesse and its incomparable aroma.
It is drawn at 5.5% alcohol/volume, distributed in a 33cL bottle.
Manufactured and directly imported from Tahiti.

"Alcohol abuse is dangerous for your health, consume in moderation. Alcohol should not be consumed by pregnant women.
The sale of alcohol is prohibited to minors: you certify that you are of legal age and legal capacity to purchase on this website. »