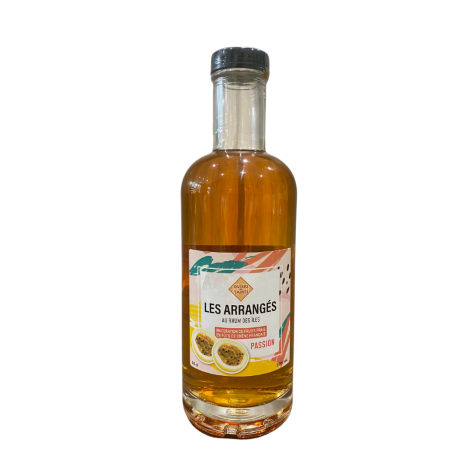  
Passion-flavored "Les Arrangés" Rum - 30° (50 cL)
A Passion in a Bottle: Rum 'Les Arrangés' by Manutea
From the maceration of rum and fruit,flowers or pods in old barrels of Cognac (French oak barrel), Arrangés by Manutea Tahiti reveals all the finesse of Polynesian flavors through gourmet and balanced recipes.
Suggestion:
Ideally enjoyed on the rocks or with a little cane syrup.
Manufacturing:
A fermentation of molasses (2nd sugar cane juice) at low temperature, with double distillation and maceration in oak barrels gives this Manutea arranged rum all its originality and power. The Tahitian Tiare offers this range unique and 100% Polynesian flavors.
"Alcohol abuse is dangerous for your health, consume in moderation. Alcohol should not be consumed by pregnant women. The sale of alcohol is prohibited to minors: you certify that you are of legal age and have the legal capacity to purchase on this website. »